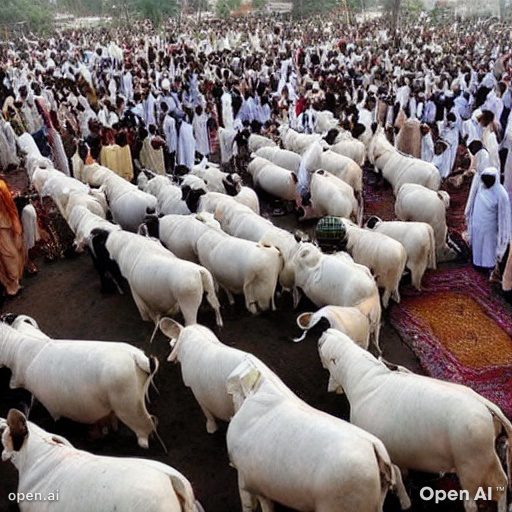 10 Biggest Animal Markets During Eid ul Azha in Pakistan
Eid ul Azha, also known as the Festival of Sacrifice, is a significant religious holiday celebrated by Muslims worldwide. One of the central traditions of this festival involves sacrificing an animal, typically a goat, sheep, cow, or camel, to commemorate the willingness of Prophet Ibrahim (Abraham) to sacrifice his son as an act of obedience to God. In Pakistan, the country's diverse culture and agricultural heritage contribute to vibrant and bustling animal markets during Eid ul Azha. Let's delve into the 10 biggest animal markets that attract numerous visitors across the country.
Sohrab Goth Animal Market
Located in Karachi, the largest city in Pakistan, Sohrab Goth Animal Market is renowned for its vast size and variety of livestock offerings. It attracts buyers and sellers from across the country, providing a bustling atmosphere and a wide range of animals.
Shahpur Kanjra Animal Market
Lahore, the cultural capital of Pakistan, hosts the Shahpur Kanjra Animal Market during Eid ul Azha. It is one of the busiest markets, known for its extensive livestock options and lively trading activities.
Bakra Mandi
Multan, a city in Punjab province, has its vibrant Bakra Mandi, offering an array of animals during Eid ul Azha. It is a prominent market where traders and buyers gather to purchase sacrificial animals.
Peshawar Livestock Market
Peshawar, the capital of Khyber Pakhtunkhwa province, boasts a thriving livestock market during Eid ul Azha. Known for its robust trading culture, the Peshawar Livestock Market showcases a diverse range of animals.
Quetta Livestock Market
In Quetta, the capital of Balochistan province, the Quetta Livestock Market serves as a major hub for animal trading during Eid ul Azha. It offers a unique experience for visitors, providing insights into the region's livestock practices.
Sargodha Animal Market
Sargodha, located in Punjab province, hosts a bustling animal market during the festive season. The Sargodha Animal Market draws a significant number of buyers and sellers, featuring various animal breeds and sizes.
Gujranwala Cattle Marke
Gujranwala, known for its agricultural importance, organizes the Gujranwala Cattle Market during Eid ul Azha. The market showcases a wide range of livestock, attracting visitors from nearby areas.
Rawalpindi Animal Market
Rawalpindi, adjacent to the capital city of Islamabad, offers the Rawalpindi Animal Market, which is known for its bustling atmosphere and diverse animal offerings. It is a popular destination for Eid ul Azha shoppers.
Faisalabad Livestock Market
Faisalabad, an industrial hub in Punjab province, houses the Faisalabad Livestock Market during the festive season. The market offers a wide range of animals, catering to the diverse preferences of buyers.
Hyderabad Livestock Market
Hyderabad, a city in the Sindh province, has its vibrant Hyderabad Livestock Market. It provides a platform for buyers and sellers to engage in trading activities and explore a variety of animals.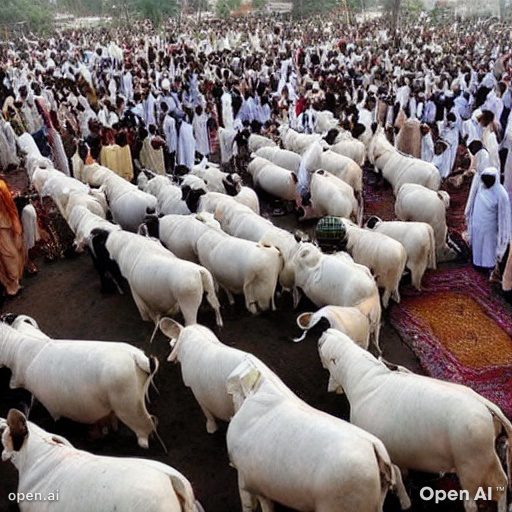 Conclusion: The 10 biggest animal markets during Eid ul Azha in Pakistan showcase the rich cultural heritage and vibrant livestock trade in the country. These bustling markets attract visitors from far and wide, offering a diverse range of sacrificial animals.