If the splendor of Pakistan sits high on your travel bucket list. It is fascinating to know that the beautiful places of PaBeautiful Places To Visit in Pakistan must find a spot on your travel itinerary while planning your visit. Here is all about tourism in Pakistan as compared to other countries, making its utterly dazzling beauty all jaw-dropping when you first lay eyes on the country's natural wonders and historic cities.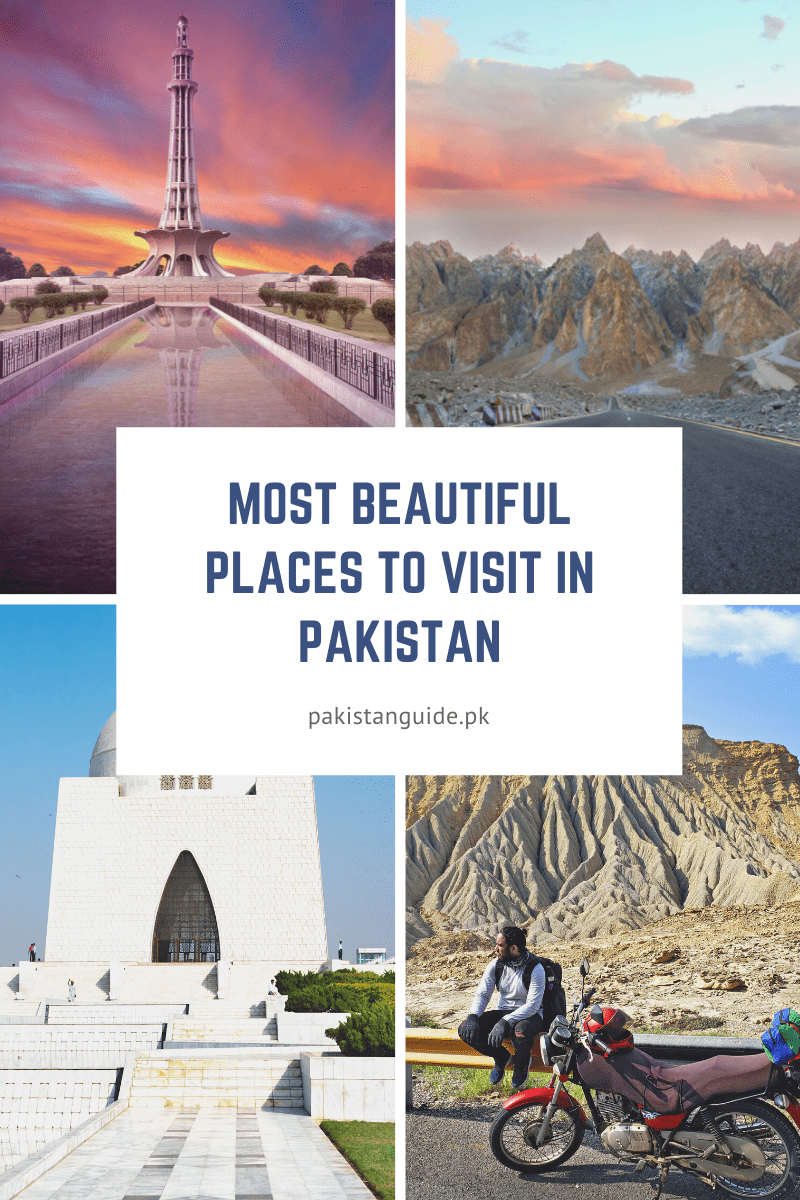 From beautiful palaces of ancient kingdoms gone by to the waters of lakes in vast, sweeping valleys, this country truly does have it all. Pakistan is as unique and charming as it is breathtaking. Guided by a local writer, here we're going to discuss a smidge of the awe, magic, as well as the wonder of this country. Let's have never miss places in Pakistan.
List of Beautiful Places To Visit in Pakistan
Fairy Meadows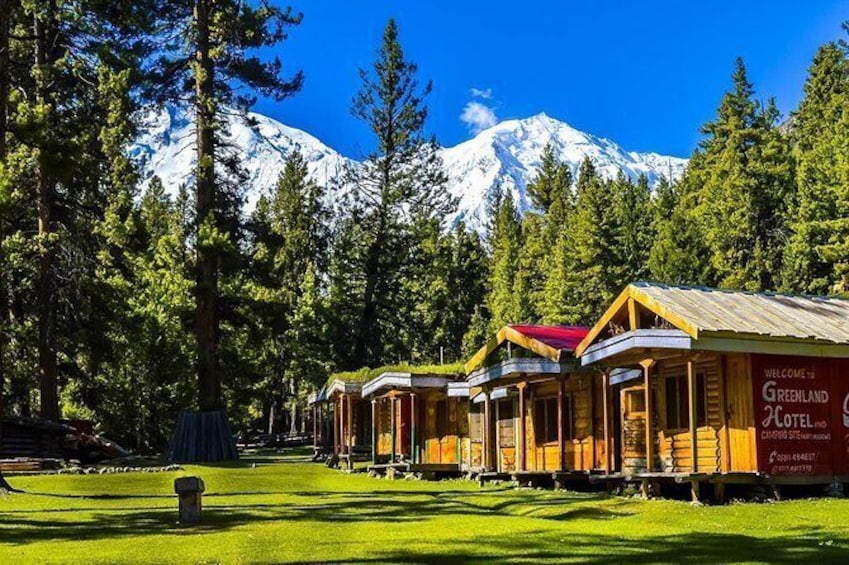 Fairy Meadows- a beautiful little base site for the Nanga Parbat range is located in the Diamer – the district of Gilgit Baltistan. It is one of the Beautiful Places To Visit in Pakistan with matchless beauty. With a hike of nearly three hours, you will reach this place with lush green lakes, and a mesmerizing view of the snow-covered Mountain.
The best way to enjoy the views is to have a hot cup of tea or coffee from your log cabin. It is a view that is second to none. However, Fairy Meadows without any question is a truly wonderful experience in Pakistan.
Hunza Valley
A hidden gem- Hunza Valley is located in the province of Gilgit Baltistan. It is a secluded valley, between the Karakoram and Himalayas mountain ranges. This fertile valley with agricultural land is the best tourist attraction in Pakistan. The place offers breathtaking views- it's the home to warm and hospitable people.
Moreover, in the mountains of Hunza, there is a sense of seclusion. The raw and rugged mountains will surely make you feel like you are in paradise. Without any doubt, it is a must-visit for the people who want to escape the everyday busy life.
Badshahi Mosque
Badshahi Mosque is a relic of the Mughal dynasty- ruled over the Indian subcontinent for about three centuries. The mosque is a historic monument that is capable of housing over 100,000 worshippers
There is a great need to know, Badshahi mosque was made by Aurangzeb- the Mughal emperor. The mosque represents the Mughal architecture standing in an enclosure with three domes and four minarets. The best thing is, the mosque is also home to the relics of the last Prophet Mohammed (PBUH).
It is decorated with beautiful calligraphy and floral motifs. The mosque is a UNESCO heritage site as well as remains well-kept by the major authorities.
Chitral Kalash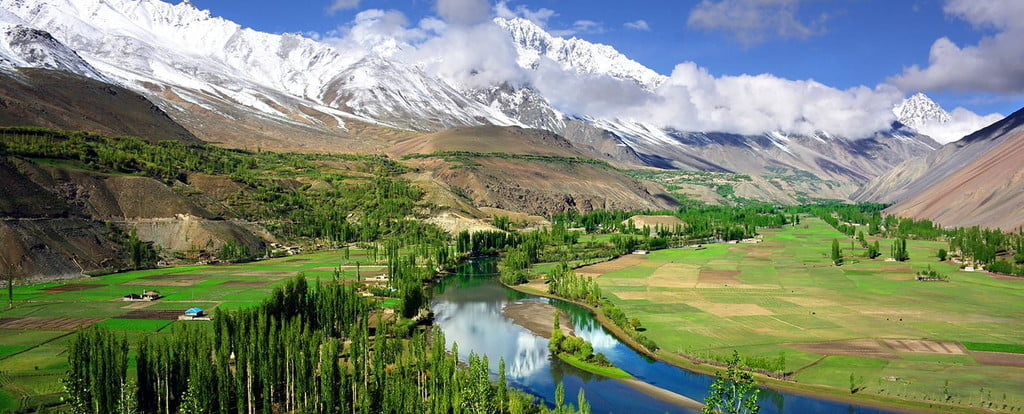 Chitral is a small-town nesting beneath the Hindu Kush mountains. This beautiful place offers a tough, warm, as well as hospitable community. Within a two-hour drive from Chitral, there is a UNESCO heritage site with a thousand-year-old culture. The Kalasha are around five thousand people living as they did many centuries ago.
Every year thousands of tourists visit to witness as well as be enlightened by their traditions and culture. The women dress in traditional garb along with a small-cap. The garb is black with colorful embroidery. Men and women dance at every festival. However, Chitral is one of the most unique Beautiful Places To Visit in Pakistan giving you a glimpse into the lifestyle of an ancient culture.
Derawar Fort
Bahawalpur is an old city in Punjab. The city lies between the arid landscapes of the Cholistan desert. Once it was the state, part of the Rajputana states stretching across Rajasthan in India as well as ruled by Nawabs and Nizams.
It is fascinating to know that the Bahawalpur city has great historic monuments and old architecture such as Noor Mahal. The city is a snapshot in time with another famous Derawar fort, dating back to the 9th century. The impressive 30-meter-high bastions are surrounding the fort. The walls span over 1.5 kilometers. It is one of the awe-inspiring monuments, representing centuries of grandeur.
Deosai National Park
Deosai National Park is a fertile plain with millions of flowers. These beautiful flowers attract butterflies, and birds all year round. There is a great need to know, it's the highest plateau on the planet spreading over 3000 km². It is located near the Karakoram and Himalayan mountain ranges. However, due to its remarkable biodiversity, it was given the status of a national park. It is another must to visit beautiful place in Pakistan- home to the Himalayan brown bear, the snow leopard, lammergeiers, and golden marmots.
Arang Kel
A small village inside Neelam- Arang Kel is also called the Pearl of Neelam. This beautiful village is nested at around 8000 feet on a hilltop. Arang Kel is a 5-hour ride from Muzaffarabad- a true wonder to witness. It is secluded from the rest of Kashmir as well as filled with green pastures. The place is also home to wild animals, birds, and horses, of the rarest species.
You can find a cozy hotel for your stay, and enjoy some quality time with your family. Moreover, trek along many of its beautiful trails and hike in the mountains.
Naran Kaghan
Naran and Kaghan are of the incredible tourist locations of Pakistan located in the Khyber Pakhtunkhwa. These valleys are an ideal spot for nature lovers flowing rivers, snowy mountains, miles of meadows, and breathtaking lakes.
The valleys are the most visited tourist spots in Pakistan. The region is abundant in natural beauty. The valleys offer crystal waters of the rivers, the green grass as well as the snow-capped mountains.
Tourists can enjoy beautiful lakes as this valley attracts thousands of tourists from all over the world. It is a major destination to visit during the summer.
Pakistan is piquing more and more travelers every year, and all the above Beautiful Places To Visit in Pakistan show us just why. Whether you are looking to soak up ancient history, spend some time in nature, or experience a unique culture- Pakistan is an ideal country to visit.
Read more: