The best restaurants in Lahore are worth checking out. With this city's never-ending energy, there is so much to do here. Lahore has excellent pools and top malls where you can go swimming or shop. Lahore has many attractions that are worth your time.
You'll find a variety of culinary delights in Lahore. In fact, the food culture in Lahore is very rich. In recent times, many new types of restaurants have opened in Lahore every day. Today, people have diverse tastes and appreciate many different types of food. Let us take a look at some of the best restaurants in Lahore.
The Pantry by Polo Lounge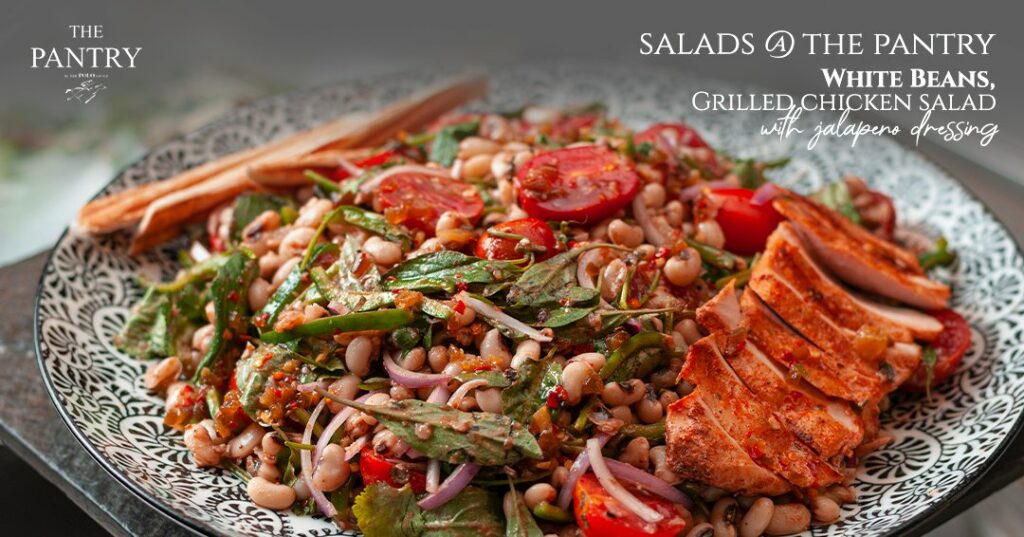 The pantry is the first option on our list. The restaurant is considered to be one of the finest and best restaurants in Lahore for families. This restaurant offers simple and minimalistic interiors as well as delicious food. Definitely worth a visit.
The pantry offers a wide variety of sweet and savory dishes for breakfast, lunch, and dinner. They are famous for serving pasta, hamburgers, pizzas, and grilled chicken among other dishes. Those who enjoy fast food and contemporary English dishes will enjoy the pantry.
Rina's Kitchenette
Rina's Kitchenette is the next great option on our list. It is one of the best restaurants for couples in Lahore.
Founded in 2010, Rina's Kitchenette began as a simple 'cook from home' establishment. It is now considered one of Lahore's best eateries. There is something homey, soothing, and cozy about this place that will surely bring back childhood memories.
There are several bestsellers at this restaurant, including smash burgers, oriental bowls, cheeseburgers, sandwiches, chicken pot pies, three-cheese cannelloni, and caramel crunch.
Yum! Chinese and Thai Restaurant
If you love Chinese food, then Yum! Chinese and Thai Restaurants in Lahore should be on your list. YUM restaurants are located in Lahore, Gulberg, & DHA and are known for their vibrancy, class, and of course, lip-smacking food. YUM is a great place for families and friends to gather, converse, and enjoy a meal in a comfortable and relaxed setting.
The restaurant's best-selling dishes include Yum special soup, stuffed chili prawns, chicken in a chili garlic sauce, schezwan prawns, beef and chilies, and Mongolian duck.
You should not miss the restaurant's lunch and dinner buffets, which are in addition to the regular menu. You can choose from a wide range of sweet and savory continental dishes.
Bundu Khan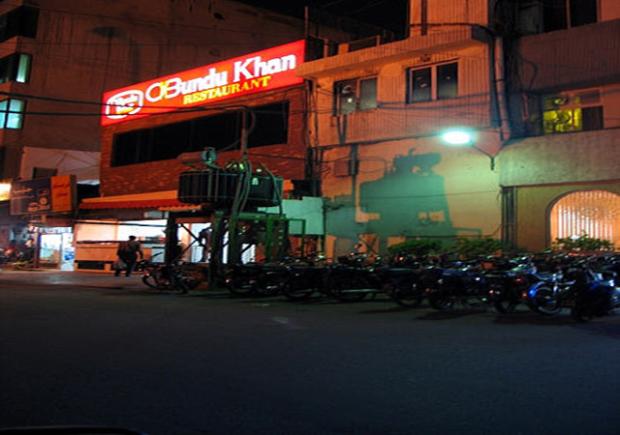 Bundu Khan is sure to be heaven for you if you're a great foodie and love desi cuisines. It is said to be one of the best cheap restaurants in Lahore.
Bundu Khan has multiple branches around the country and is renowned for its exceptional service and distinguished cuisine.
Among the restaurant's most popular dishes are paratha, Malai Boti, Mutton Karahi, and Chicken Shashlik.
The dishes are prepared with spices and ingredients that are of the highest quality. To sample the specialties of Lahori cuisine, you need to visit Bundu Khan.
Cooco's Den
Next on our list of restaurants is Cooco's Den. It is one of the most popular and best rooftop restaurants in Lahore. Cooco's Den is known for its Desi cuisine, especially the Lahori delicacies, and is situated in the heart of Lahore, near the walled city.
There is no doubt that the restaurant's terrace view is a treasure, apart from the food. The terrace of Cooco's Den offers a view of some of the city's most historic monuments, including Badshahi Mosque and Lahore Fort.
In Cooco's Den, you can find diced chicken (Achari) breast marinated in a spicy tart blend of pickled mangoes, as well as chicken karahi, which is boneless chicken in a gravy type masala with fresh green chilies and BBQ sauce.
Butt Karahi
Is there anyone who isn't familiar with Butt Karahi? We consider it one of the best restaurants in Lahore.
Your taste buds will be in awe of their lip-smacking Karahis with the perfect blend of gravy, tender meat, and the perfect balance of spices.
Butt Karahi has numerous branches across Pakistan, but the one most known for its success is located at Laxmi Chowk in Lahore.
Since opening, the restaurant has expanded its menu to include fast food, continental dishes, and sweet dishes.
This is the best place to enjoy steaming hot karahis and crisp baked rotis for the most reasonable rates.
Haveli Restaurant
Our list ends with the Haveli Restaurant, located at the historic Haveli Khalil Khan, an architectural landmark on Fort Road Food Street in Lahore. The Badshahi Mosque, built by the Mughal emperor Aurangzeb, can be seen from Haveli.