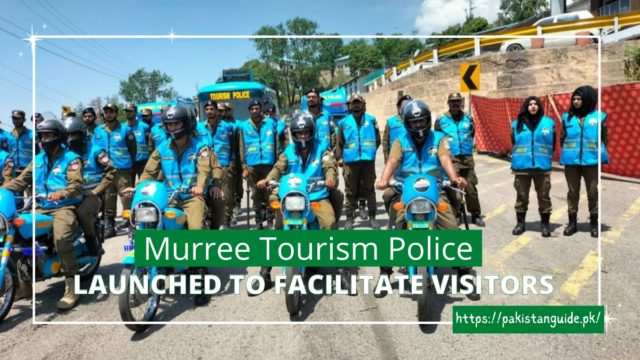 CPO Rawalpindi Omar Saeed Malik and RPO Rawalpindi Ashfaq Ahmad Khan inaugurated the Murree tourism police at Lower Topa.
Murree tourism police include 150 police officers and personnel, a special tourist van, 03 prepared vehicles, 25 motorcycles, horse riding squad.
For the convenience of tourists, the Murree tourism police are launched which will perform its duties 24/7
Call Murree tourism police helpline 1757 in case of any guidance/ emergency
RPO Rawalpindi Ashfaq Ahmad Khan said- Patriata Police Station and Pahguari Police Station have been made functional from today for the safety as well as service of citizens and tourists. In Murree, SP Kohsar is performing his duties.
He said that an awareness campaign will be launched for the guidance of tourists. Along with this, Implementation of SOPs will also be ensured in all cases in order to ensure a smooth flow of traffic during holidays- said CPO Umar Saed Malik.