Are you looking for a new and easy Pakistani Ramadan recipe in order to add value to your table then here are quick and easy recipes step by step for preparing at the home kitchen? We all know, Ramadan is the festive time for Muslims that wait for the whole year for celebrating in a special way.
Food is the significant attraction of every iftar table that you can quickly prepare at home. Ramadan is full of blessings. The Muslims spend time majority of their time in ibadat by giving quality time in the kitchen in order to prepare iftar and sehri for our family.
Here we'll discuss some of the popular iftar dishes. These dishes will add flavor, taste, as well as aroma to your iftar table. Moreover, all these below Pakistani Ramzan Recipes are also best for south Asian people living in India and Bangladesh as they match our taste.
Pakistani Ramadan recipes for iftar are delicious. These are among the finest Pakistani cuisine as well as unforgettable when prepared right. All the dishes are not just tasty but are also packed with a healthy aroma sending you dancing in the heavens.
Irrespective of and region, you can always make Ramadan food recipes Pakistani as well as enjoy them with your family or friends. Nothing fancy, most superior in taste. Are you also want to try these recipes at home? Let's have a look at some of the top Pakistani Ramadan recipes for even just for the foodie in you.
Bread Rolls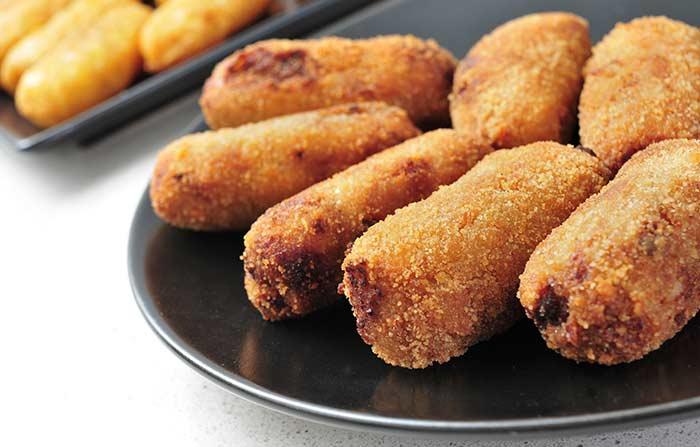 Bread rolls are one of the amazing snacks in Pakistan as well as India. The taste is delicious on both sides of the border.
Ingredients
Bread slices
Mashed potatoes
Red chili powder
Salt
Green chilies
Dhania
Oil
Procedure
Add salt, green chilies, and red chili powder into the mashed potatoes.
Soak bread slices in water.
Press the slices in between your hands.
Make a filling of potatoes.
Deep fry the bread rolls.
Serve hot with ketchup or chutney.
Sweet Vermicelli
The perfect sweet and delicate treat is what you want for fast as well as at Iftar
Ingredients
Vermicelli
Sugar
Ghee
Cashews and almonds for garnishing
Procedure
Crush the vermicelli and fry it in the ghee until it turns brown.
Add sugar and water in it
Let it cook for just 5 to 10 minutes
Garnish with cashews and almonds. They are ready to serve hot in order to to mesmerize your taste buds.
Chicken Samosa
Chicken samosa is one of the most amazing Pakistani Ramadan recipes for Iftar.
Ingredients
Chicken breast
Tikka masala
Lemon juice
Samosa Patti
Salt
Eggs
Procedure
Marinate chicken with tikka masala, salt, and lemon juice
Heat oil in a pan
Fry the marinated chicken breast.
Use samosa Patti in order to wrap the Samosa.
Make a filling of chicken and coat with eggs.
Deep fry until the samosa turns- golden brown.
Fruit Salad
This simple sweet dish is best for the Pakistani Ramadan recipe. You can also consider it as a perfect dessert dish.
Ingredients
Chilled cream
Strawberries
Custard
Bananas
Sugar
Pineapples
Cashews
Walnuts
Pastas
Procedure
Mix cream, sugar, and custard in a bowl.
Add chopped fruits to the bowl.
Beat well.
Refrigerate for 2 hours.
Garnish with dry fruits before serving.
Chicken Tortilla Rolls
Ingredients
Smoked Breast fillet
Tomatoes
Cream cheese softened
Shredded cheddar
Garlic
Red chili powder
Salt
Coriander
Cucumber
Onion
Cabbage
black olives
large flour tortillas
Procedure
Prepare smoked breast fillet as per the instructions on the pack.
Combine cream cheese, onion, coriander, tomatoes, cheddar cheese, cucumber, salt, red chili powder, and mashed garlic in a bowl.
Mix together until well combined.
Layout tortillas sauce evenly then divide cheese mixture evenly of each one. Spread the filling into a single layer leaving.
Sprinkle cabbage, black olives, and Smoked Breast fillet strips.
Roll each tortilla tightly.
Use a sharp knife to cut thick slices- transfer to a serving platter.
Cover with wrap until they are ready to serve
Karachi Falooda
This is one of the famous chilled Pakistani Ramadan sweet dishes as well as the perfect end to your iftar party!
Ingredients
Milk
Pineapples
Ice cream
Falooda
Sugar
Red and green jelly
Nuts
Red syrup
Ice cubes
Procedure
Blend milk, ice as well as red syrup.
Place Falooda in a glass.
Pour milk in it.
Place jellies, pineapple pieces, and sugar syrup on top.
Garnish with scoops of ice cream.
Tandoori Cutlets
This highly nutritious Pakistani Ramadan recipe is a popular Indian snack too.
Ingredients
Flour
Eggs
Salt
Vinegar
Red chili powder
Oil
Green chilies
Boiled potatoes
Tandoori chicken
Procedure
Mix tandoori chicken, spices, salt, vinegar, and chopped green chilies in a bowl.
Mash boiled potatoes as well as mix with the mixture prepared in step 1 in order to form a thick paste.
Mold the paste in the form of medium sized cutlets.
Beat eggs in water.
Coat cutlets with flour.
Dip in eggs and deep fry in oil.
Shahi Turkey
People not only crave spices, but they are also in love with the sweet treats for Ramadan as well as for some they are a must on tables at the time of iftar. It is fascinating to know that this sweet dish is a healthy and yummiest treat for all. Moreover, easy to make sweet's recipes.
Ingredients
Bread slices
Milk half kg
Sugar
Condensed milk
Vanilla custard powder
Oil as required
Cashews, almonds, and coconut for garnishing
Procedure
Fry the bread slices in oil until they turn golden.
Set them aside.
Prepare the milk by cooking it with sugar and custard powder
At the end add condensed milk in it
Let it cool
Place the bread slices in a dish
Pour the milk all over the slices
Garnish them with the dry fruits and crushed coconut.
There are several other sweets to leave you just like walking in heaven. These delicacies are a must for Muslims in order to celebrate Ramadan as well as to break the fast. All these recipes are not only yummy but also healthy for the one with fast. A date, some water, and these treats are what everyone wants.
There is no need to wait for Ramadan in order to enjoy these delicious dishes. You can also cook them today. Your family and your guests will be craving for more. These were all delicious Pakistani recipes for Ramadan. Tell us which is your favorite Ramadan recipe?